Featured Listings UNDER Design Industry
Showing 1 to 7 of 7
< Back 1 Next >

, Conwy
Ark Design - Award winning interior designers for cafes, restaurants, ice cream shops and leisure schemes. Design for retail, designing interiors for today's lifestyle and environment. Cafe culture fu...

Llandudno, Conwy
Contact Member Name: Paul Levy.

Established in 2000 we are able to advise on and implement all aspects of the Internet from online shops and simple brochure websites to advanced database applications. Call us now, all of our projects are undertaken with a balance between the elements of design, functionality and visibility which has become our trademark.

Llandudno, Conwy
Experience the better way to design and manage your next website. Using innovative technology from the leading North Wales web design and marketing company that cares about creating results for you.

Old Colwyn, Conwy
Paws n BuyProducts for Dogs and Dog Owners Training EquipmentClothingCollars and LeadsFancy GoodsDog Training a Speciality

Colwyn Bay, Conwy
www.thetalkies.co.uk is a website devoted to videos of interviews that have been conducted with various businesses locally. We aim to promote these businesses via tour website http://thetalkies.co.uk ...

Colwyn Bay, Conwy
Bilingual Welsh English Website System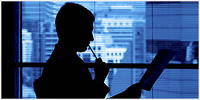 Colwyn Bay, Conwy
Bilingual Welsh English Website System
Showing 1 to 7 of 7
< Back 1 Next >