Featured Listings UNDER Guides
Showing 1 to 6 of 6
< Back 1 Next >

Colwyn Bay, Conwy
This is our guide to cigars from around the world, including Cuban, Dominican and Nicaraguan producers.

, Conwy
The Coffee Choice Guide takes a look at Coffee Bean from around the world as well as Coffee Machines and Coffee Brands.

Colwyn Bay, Conwy
DC Motor Guide is the definitate guide to DC Motors, their types and applications. From military applications to golf trolleys, DC Motor Guide has the solution for you.

Greenford, Middlesex
Want to know how to ensure safety in the workplace? Then check out this site on only the most secure cabling solutions available.

, Conwy
North Wales Tourist Information Guide - You will find a wealth of information about the various towns and villages in North Wales. From Anglesey in the North West to Llangollen in near the English bo...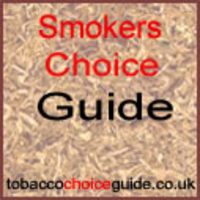 , Conwy
The Smokers Choice Guide is an extensive guide to various tobacco products, tobacco growing regions, and the history of tobacco. You will find this guide very informative
Showing 1 to 6 of 6
< Back 1 Next >